MANDATE
Hootenanny! is a free outdoor play for all ages presented annually in Galt Gardens throughout July.
Each year, our artistic team of emerging artists from the University of Lethbridge Drama department collectively devise an original play that is approximately half an hour in length. Our plays showcase theatrical styles such as puppetry, clown, music and physical theatre. Our productions are environmentally friendly, using recycled set pieces and materials or found objects. We embrace themes that promote diversity, inclusivity, equity, accessibility, and community. Finally, we provide an opportunity for local emerging artists to be able to stay in Lethbridge and be employed in their area of expertise.
Hootenanny! was co-founded by Nicola Elson and Julia Wasilewski in 2019.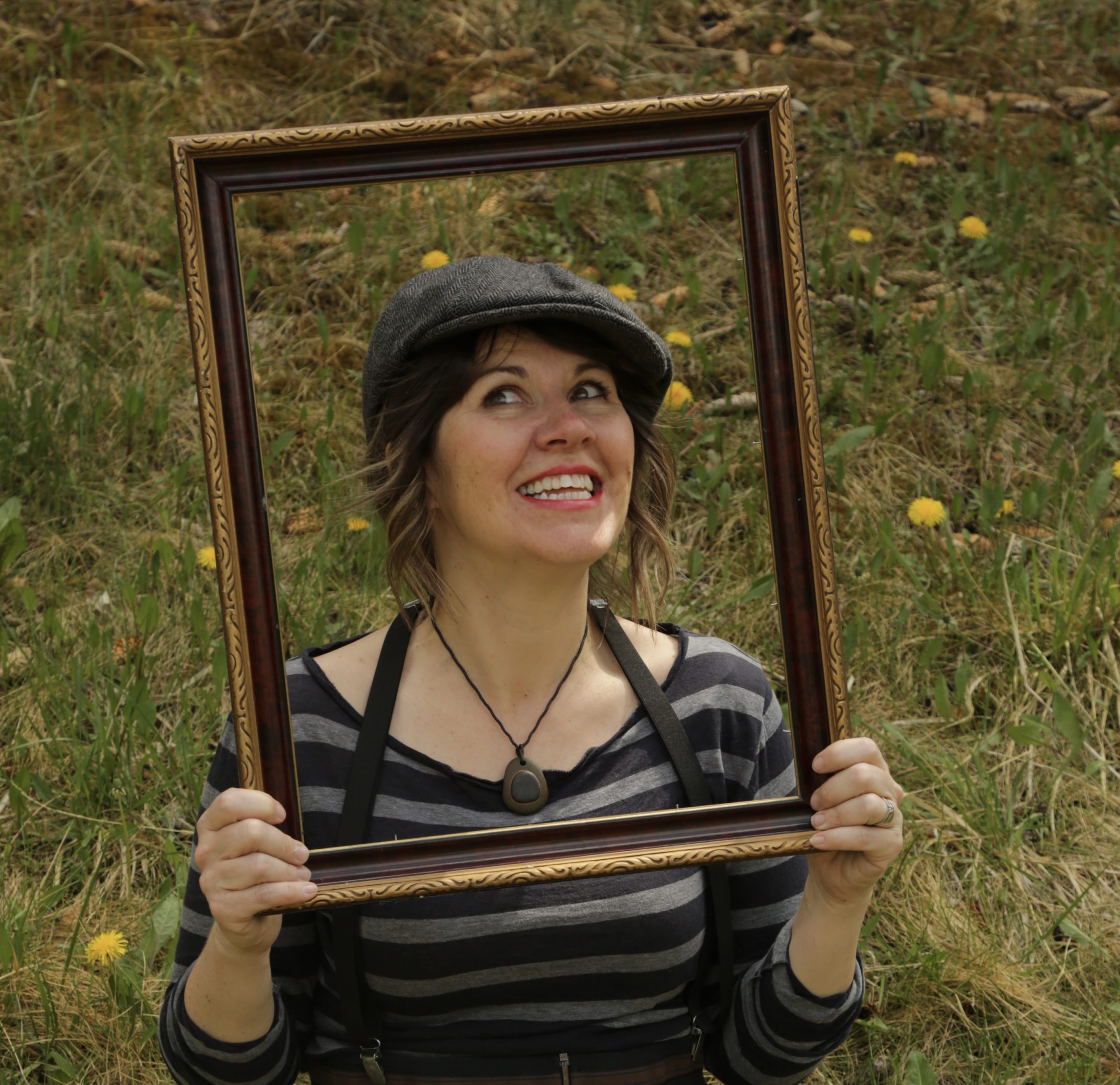 Nicola Elson – Artistic Director, Devising Facilitator / Director
Nicola Elson is a theatre educator and freelance artist. She is an assistant professor at the University of Lethbridge with a focus in Theatre for Young Audiences, Improvisation, Devising, Drama in Education and Social Justice Theatre. Nicola also works as an actor, improvisor, deviser, playwright, and director. She specializes in animated objects, mask, clown, shadow theatre, stilt walking and foley.
Playwriting / Directing Credits: The Sissy Duckling (Theatre Outré), Dracula, A Comedy of Terrors (University of Lethbridge), The Legend of the Lost Tooth (New West Theatre), A Play About a Dragon, The War of the Worlds Project (Calgary Young People's Theatre), There's a turtle in my tub, High Water Heroes, The Dinosaur Club (Wagonstage)
Devising / Acting Credits: Ivan and the Dogs, The Pied Piper of Hamelin (TinMan Theatre), Elephant Song (Green Fools Theatre), Good Fences, In the Wake, Bus't (Downstage at ATP PlayRites and the High-Performance Rodeo), Blood; A Scientific Romance, The Attic, the Pearls and Three Fine Girls (Sage Theatre), Blithe Spirit (Vertigo Theatre).
Upcoming Devising / Directing: The Imagination Factory (New West Theatre – December 2021), The Little Prince (University of Lethbridge Drama Department – February 2022), Yabber (Mudfoot Theatre – Summer of 2022).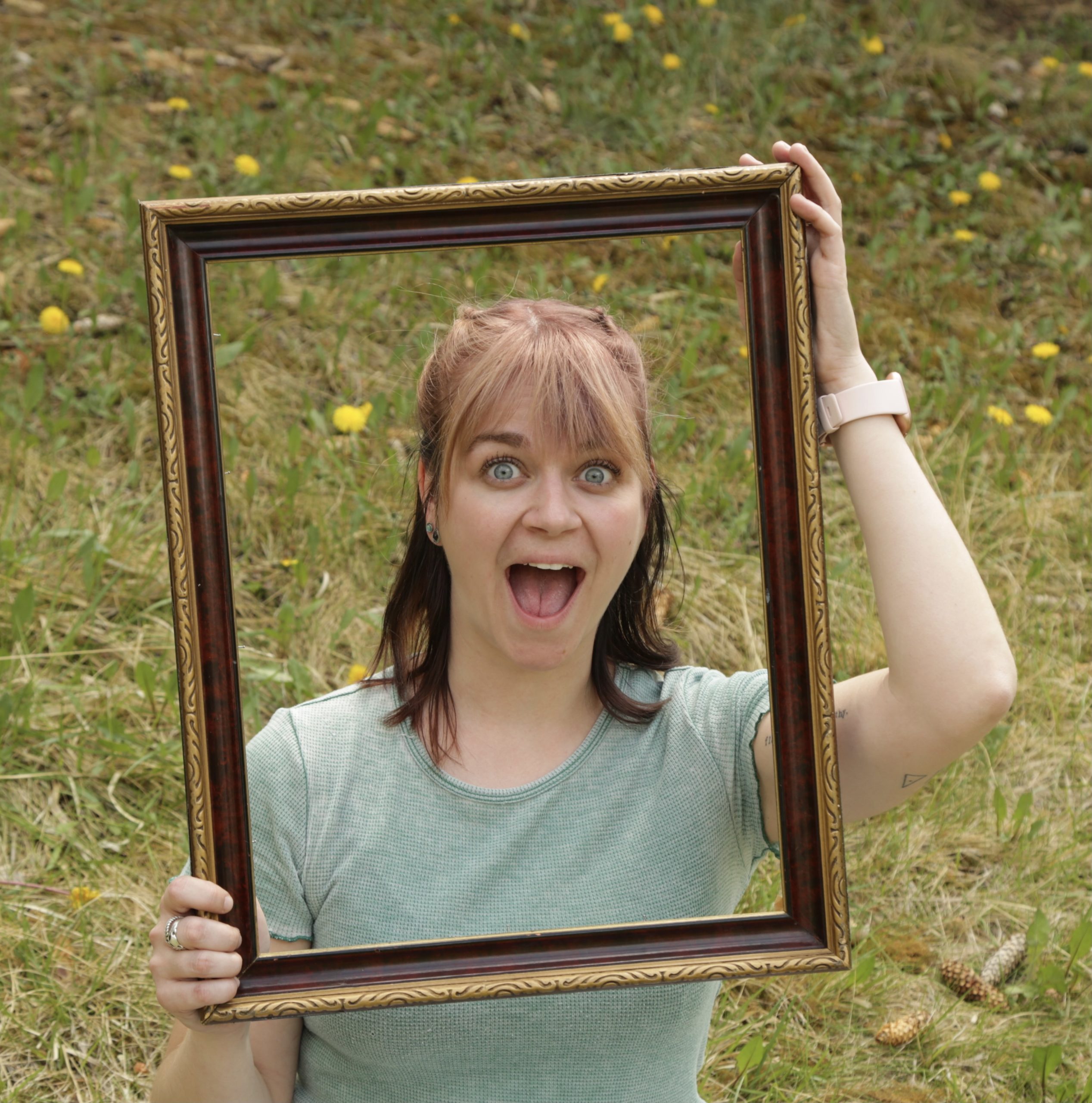 Serena Lemire
Stage Manager / Devising Ensemble
Serena Lemire is newly graduated from the University of Lethbridge drama department! During her time at the University, Serena stage managed several shows including: A Night at the Grand Guignol's: Lighthouse Keepers (directed by Jay Whitehead), Dracula: a Comedy of Terrors (directed by Nicola Elson), and 4:48 Psychosis (Directed by Jay Whitehead/Mia Van Leeuwen). This is her second year creating with Hootenanny! and she is thrilled to explore the world of Hootenanny once again!
Ahona Sanyal
Performer / Devising Ensemble
Ahona Sanyal is a student at the University of Lethbridge, proud tap water drinker, and excited returning Hootenanny-er. Going into her fourth year of Dramatic Arts and Education, Ahona is thrilled for the opportunity that fuels both her passion for little minds and her love of theatre, while learning how to dance with a puppet at the same time! You may recognize her from Dracula: A Comedy of Terrors (directed by Nicola Elson; University of Lethbridge) or smiling behind the counter at The Penny Coffee House!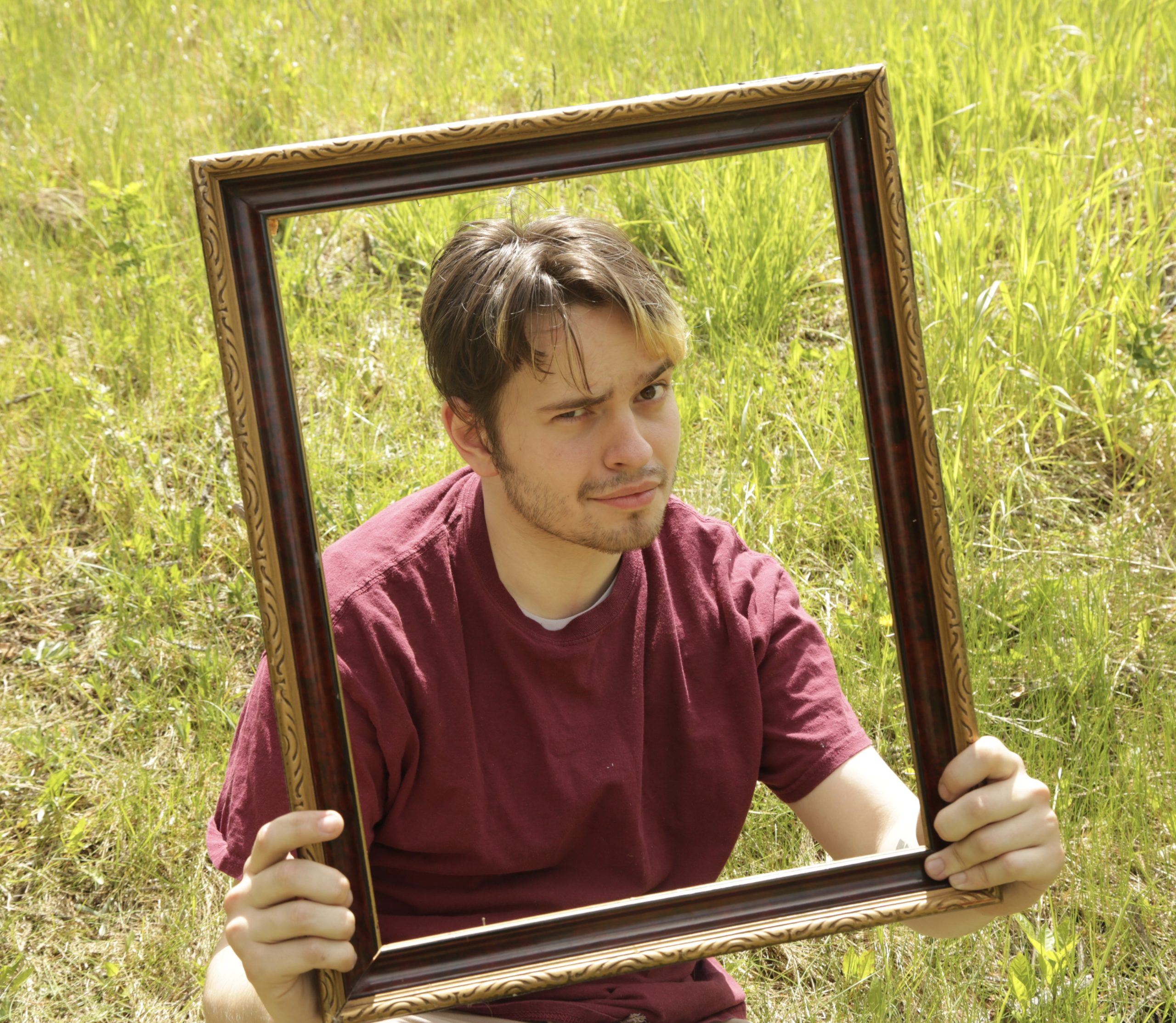 Quinn Larder
Performer / Devising Ensemble
Quinn Larder has BFA that he acquired from the University of Lethbridge. He works as an Actor and Playwright (occasional writer) in the Lethbridge area. In 2020, he received first place in the U of L playwright prize for his play The Murder. You can find him making puppets from bits & bobs that he has found around his house or riding his bike.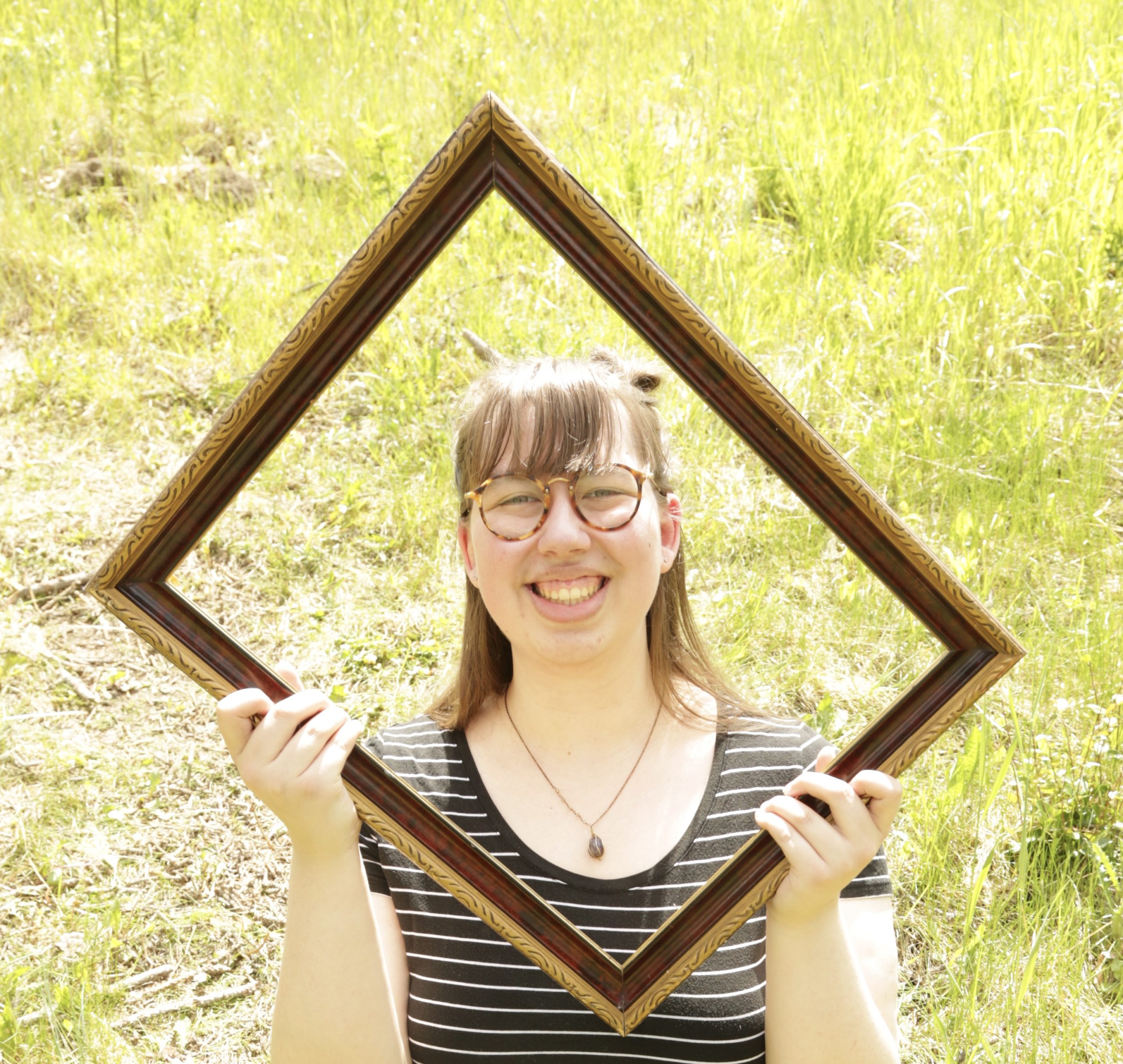 Mirielle Nieuwenhuis
Assistant Director / Drama Workshop Facilitator / Devising Ensemble
Mirielle Nieuwenhuis is a Lethbridge native and is currently completing her Bachelor of Fine Arts from the University of Lethbridge. She is an actor, musician, writer and devised theatre artist. Her acting credits include IDENTUALITY (University of Lethbridge) and Dracula: A Comedy of Terrors (University of Lethbridge). She was the recipient of the Abbodanza Fine Arts Award in 2021.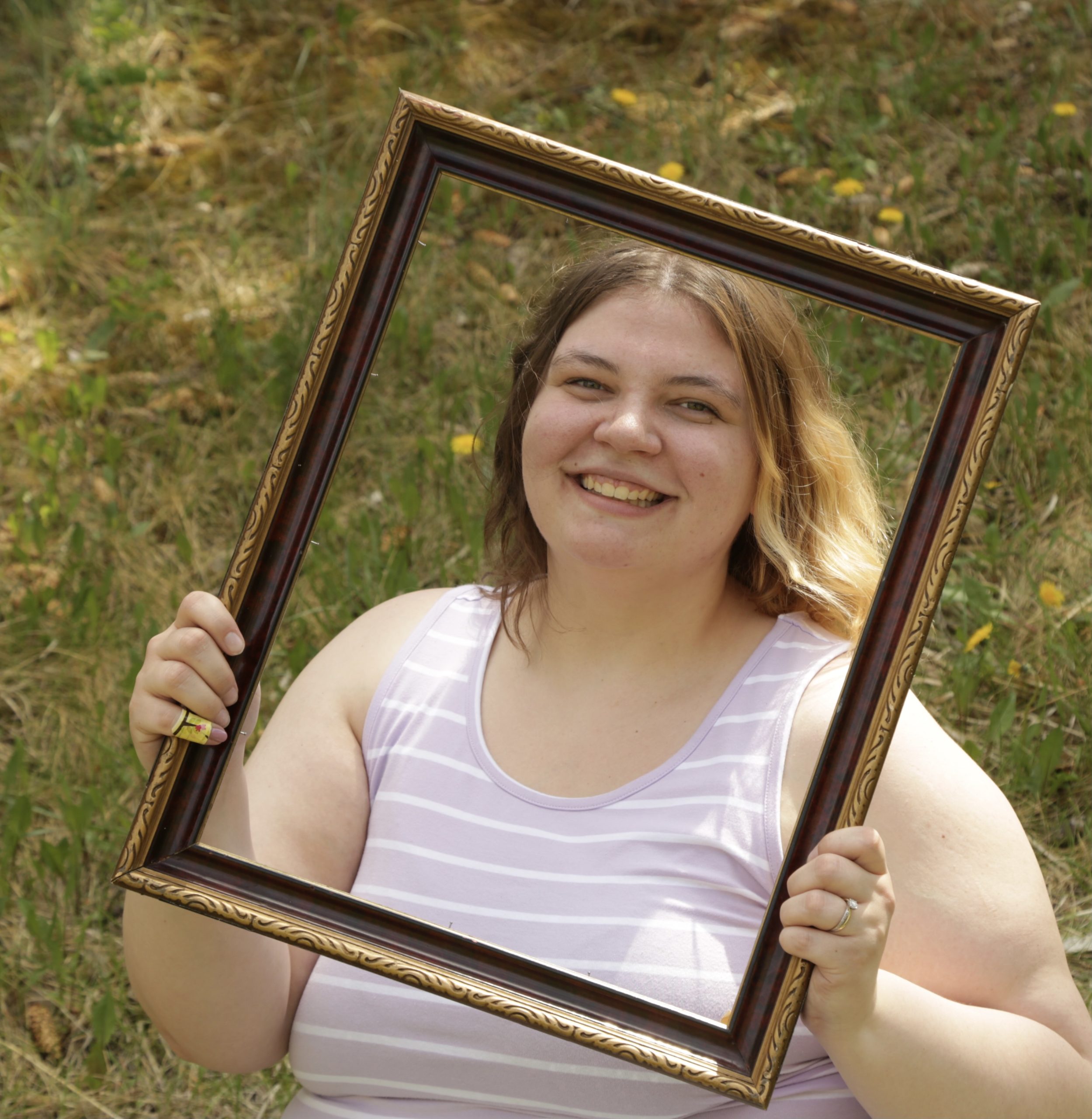 Kiera Gemsa
Set, Puppet, Props and Costume Designer / Devising Ensemble
Kiera is an up-and-coming designer and technician based in Southern Alberta. She is currently a student at the University of Lethbridge for Theatre Tech and Design. To fabricate immersive, creative, and ground-breaking worlds to tell stories in is her biggest passion and there is a huge sense of joy to share this with you all. Select theatre credits include A Dinner Party, Priscilla Queen of the Desert, and the University of Lethbridge's Annual Opera.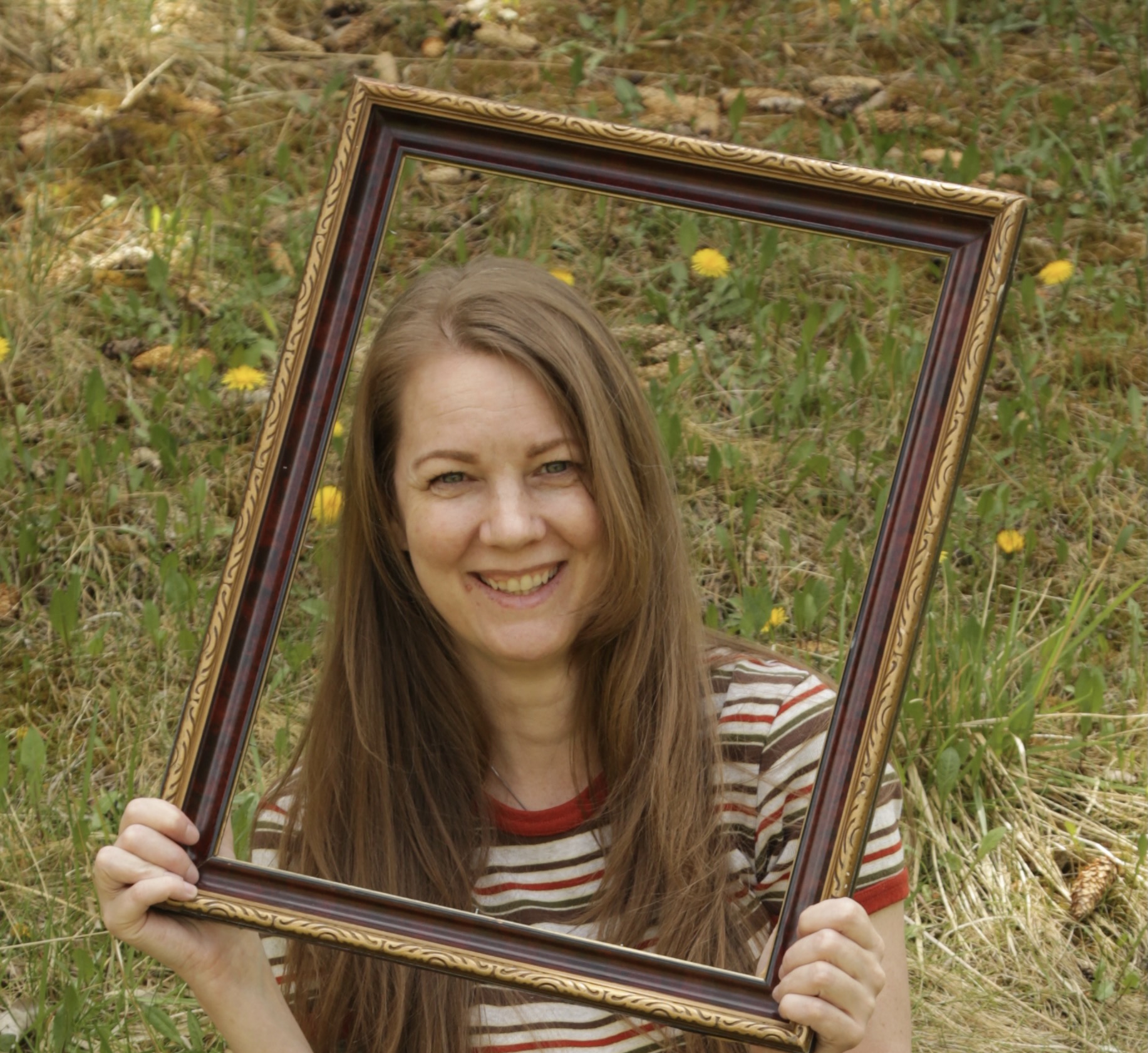 Jaime Johnson
Set, Puppet, Props and Costume Designer / Devising Ensemble
Jaime is currently finishing an MFA in tech/design at the University of Lethbridge. Her research is focused on the representation of Death in the visual and performing arts. She has worked with many of the local theatre companies as a Costume Designer including New West Theatre, Playgoers of Lethbridge, Espresso Theatre Company, and Theatre Outré and has also worked on costumes for Lethbridge Shakespeare Performance Society. In addition to theatrical credits, Jaime has also worked on wardrobe for music videos for a couple of local artists.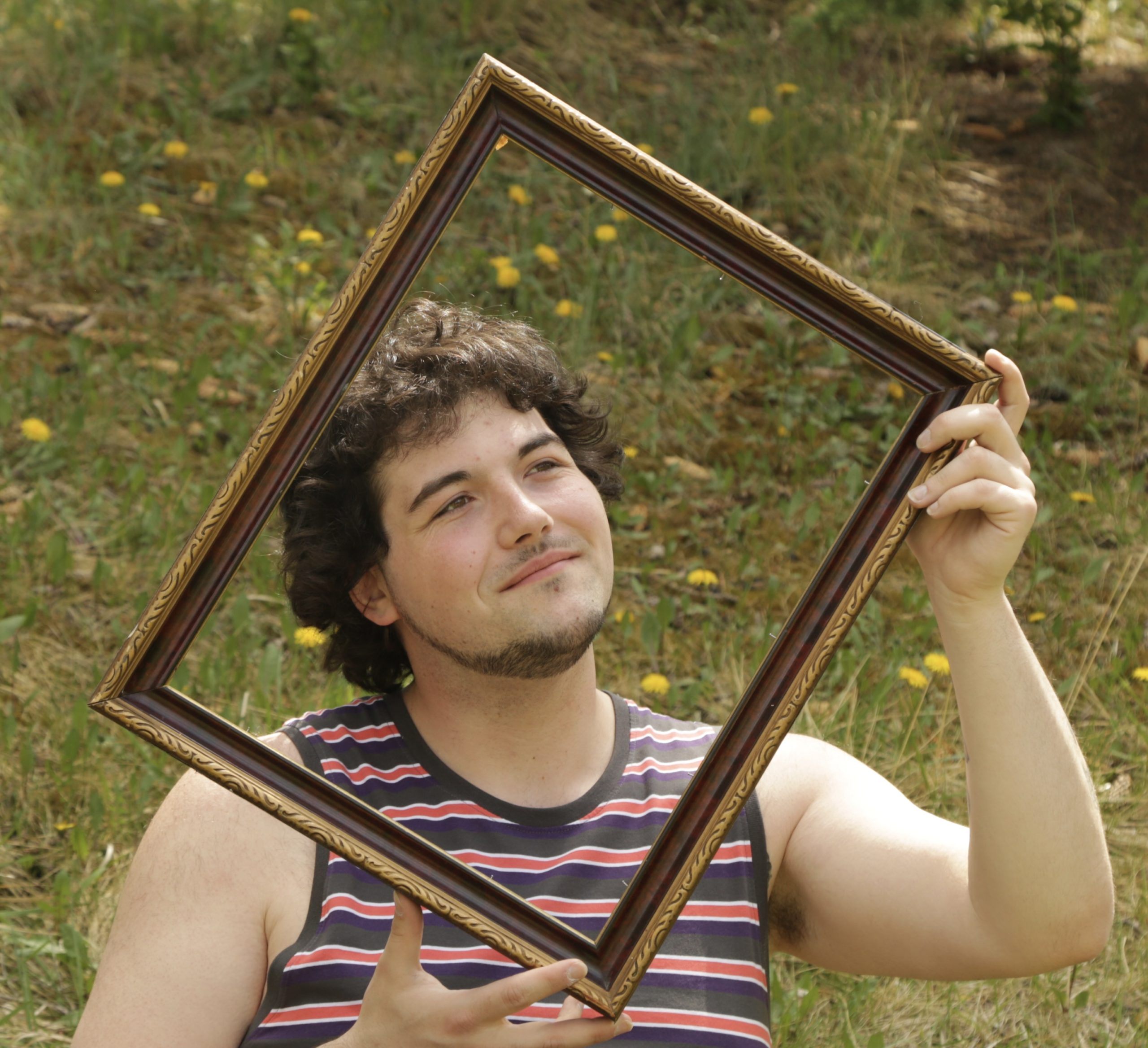 Nic Sherman
Sound Designer and Composer / Devising Ensemble
Nic is a storyteller, composer, and sound designer from Lethbridge, Alberta. Capturing the wonder in hearts is an amazing feeling that Nic strives for, wanting to link everything together to create a truly unique world. Nic was inspired by video game scores as well as old Scooby-Doo for the creation of Hootenanny. He has previously worked on short films such as Songe and The Dean's List, and has an upcoming release of an original song, The Murderer.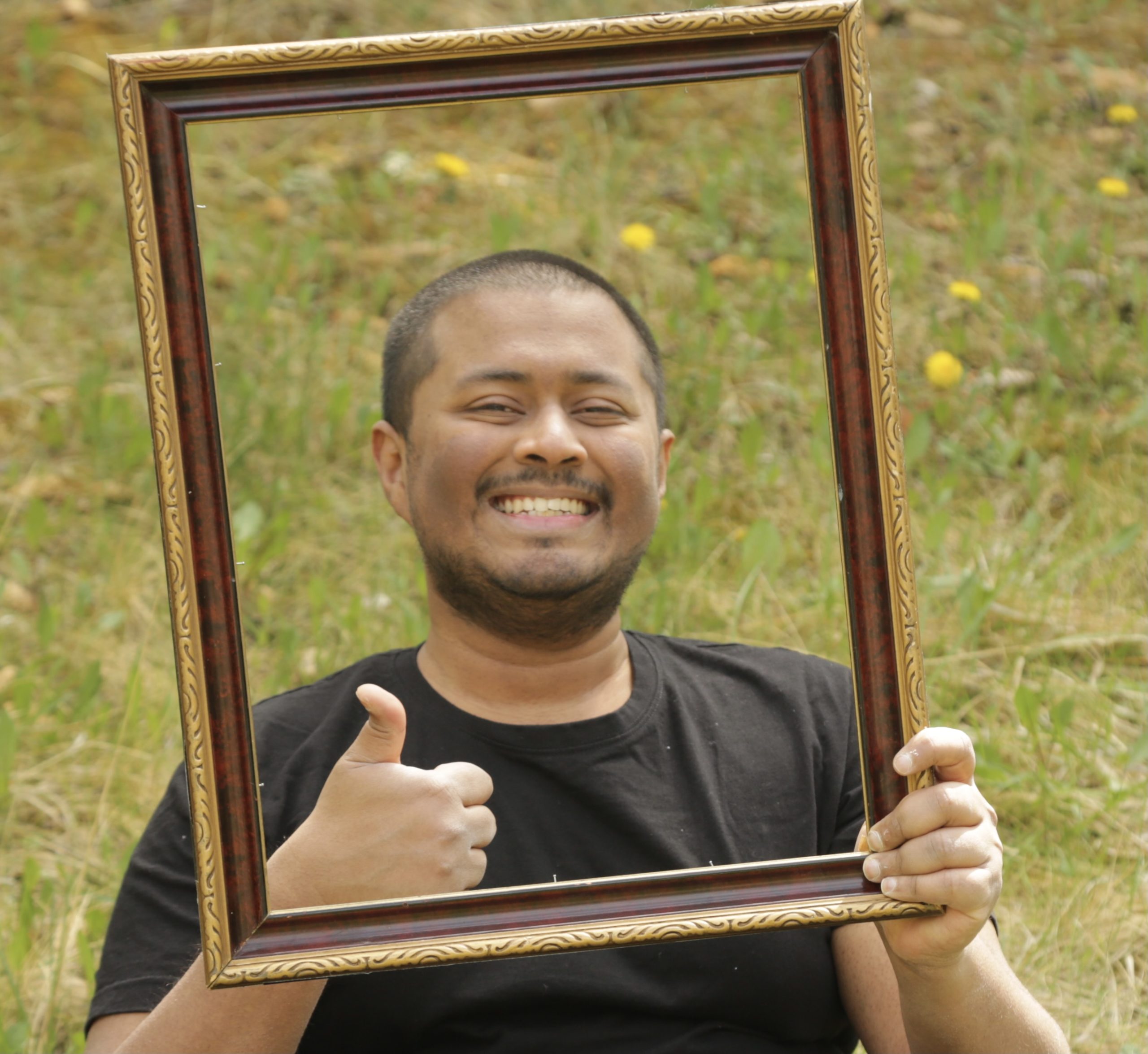 Nayan Velaskar
Poster and Graphic Designer / Photographer / Videographer / Film Editor
Nayan is an interdisciplinary researcher studying the overlap between new media and queer theory and is currently a Master of Fine Arts candidate at the University of Lethbridge. His work concerning the overlap of queer art and virtual reality have been presented in intercultural exhibitions in cities such as Pune and Prague. His new media work can be seen through contributions to communities within Lethbridge, such as the Francophone Center of Lethbridge, cInéMAGINE.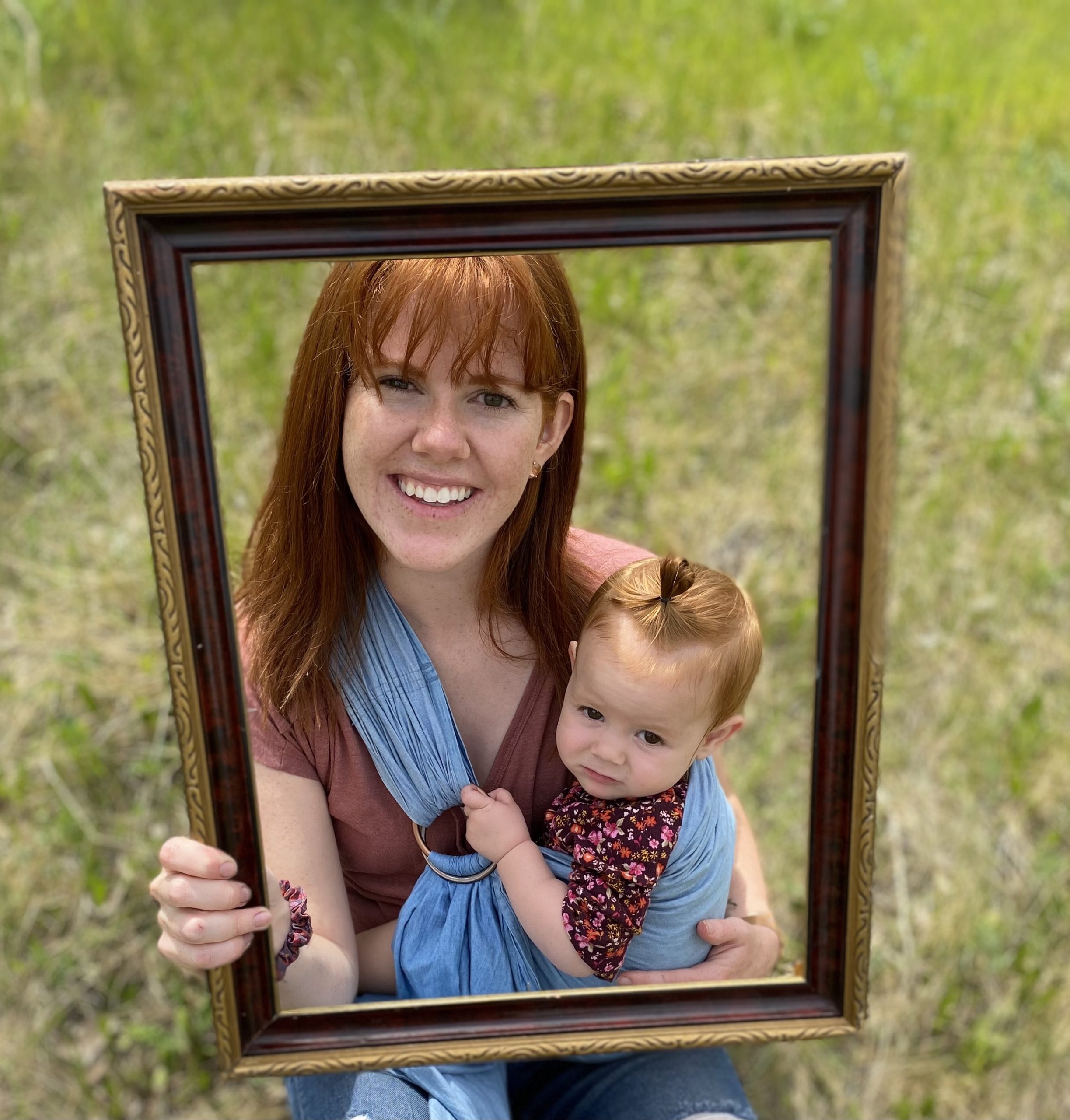 LaRae Smith
Website designer / Marketing Director
LaRae is currently pursuing a Masters in History at the University of Lethbridge. She grew up around theatre, music and dance, and she is so excited to be back in the world of the fine arts and working on Hootenanny! this summer. LaRae can often be seen with her little sidekick, Katie, and together they will ensure that you have the most up to date information on the New West Theatre Facebook page this summer.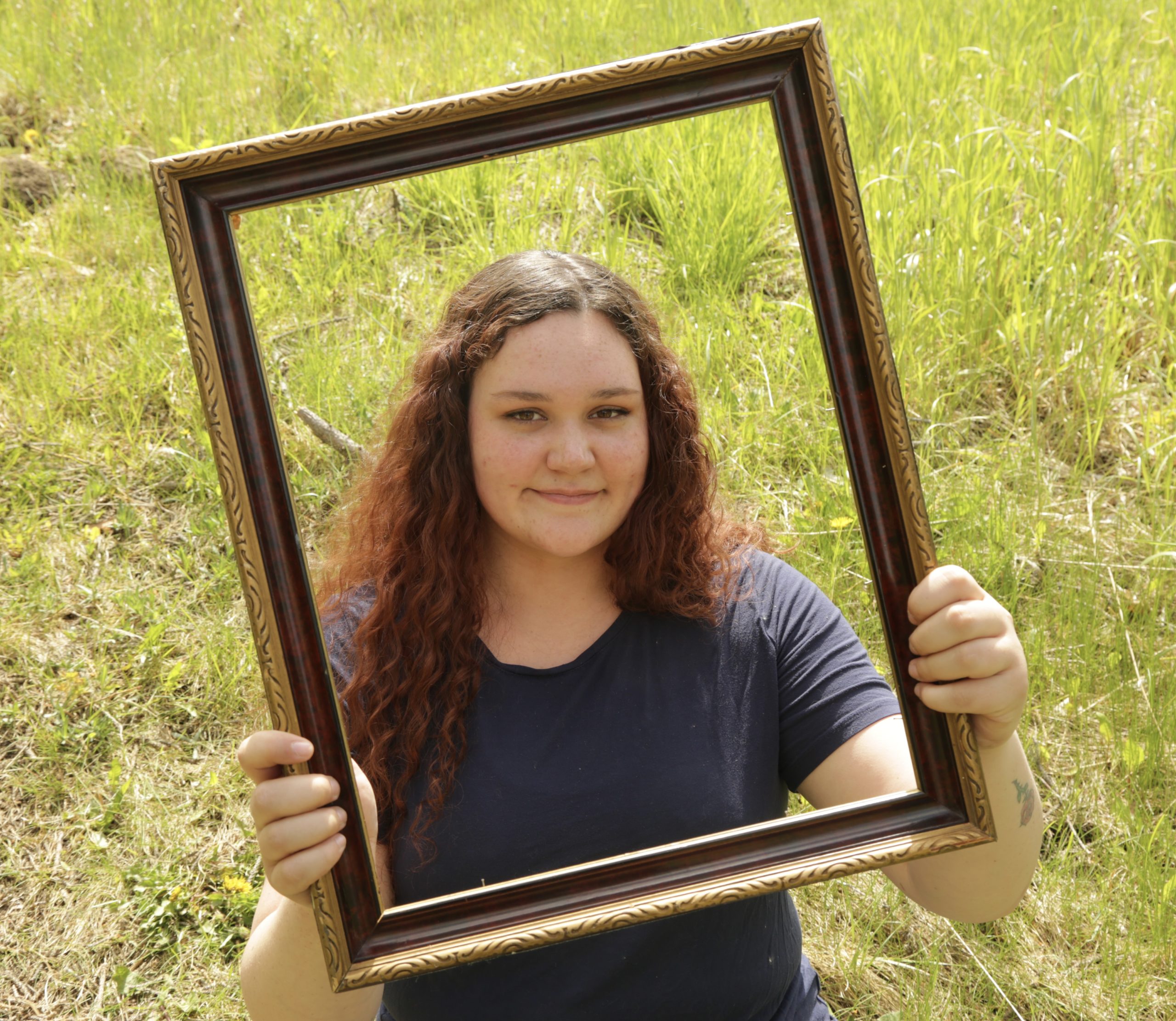 Harley Czech
Drama Workshop Facilitator
Harley Czech is a fourth-year student, currently pursuing her Bachelor of Fine Arts Drama Education with an Education Degree at the University of Lethbridge. Harley has a background in movement-based performance and has been a dancer with Vulcan's Dance Inspirations for 13 years. Harley is passionate about creating theatre with and for children that is inclusive and adventurous!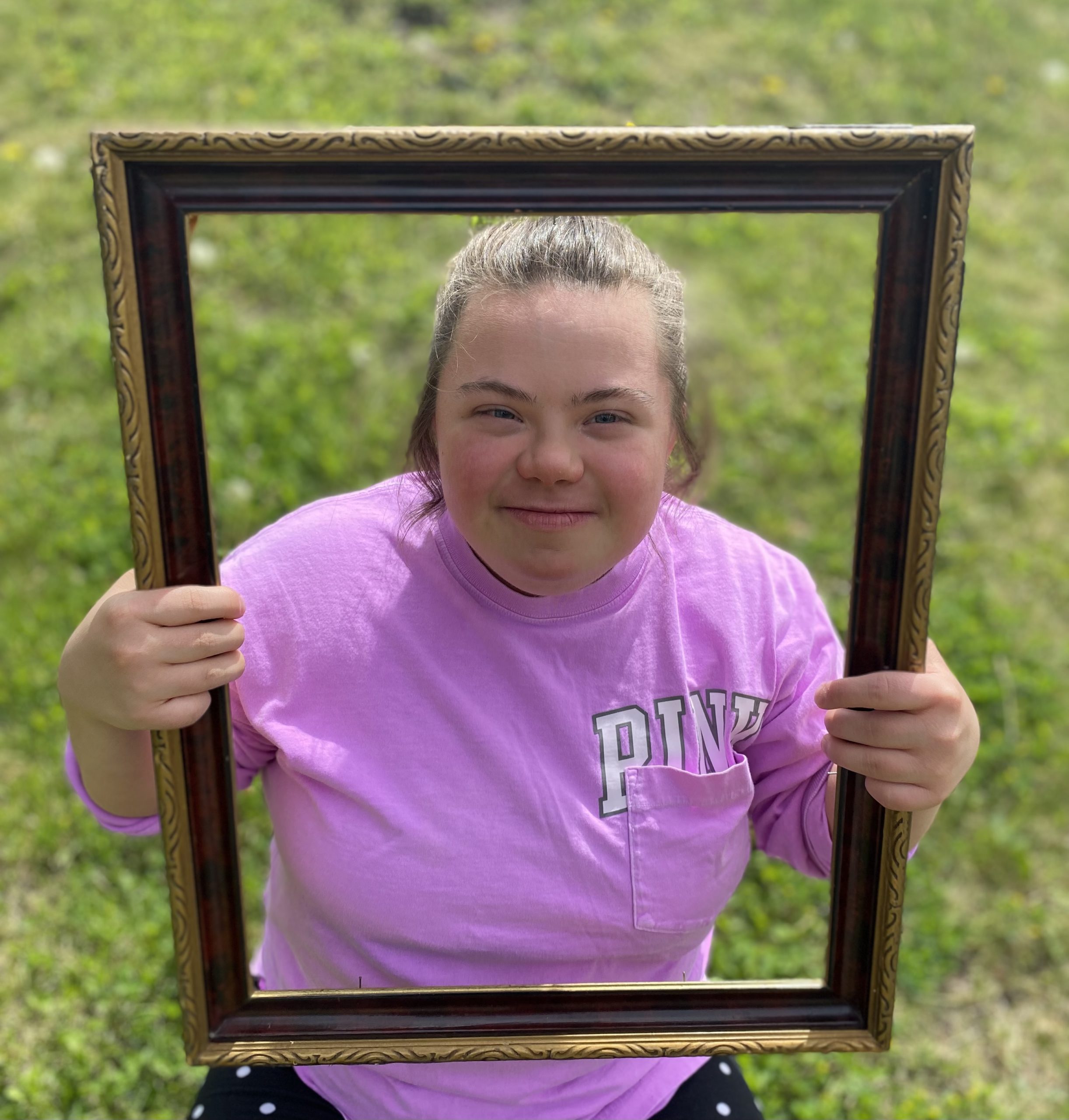 Payton Hanna
Set, Puppet and Props Builder / Bird House Builder
Payton graduated from Chinook High School in 2020 where she participated in many shows, one of her favorites being Grease. Currently, Payton is attending the University of Lethbridge studying Drama Performance with a focus on comedy and movement. She has been studying dance since 2012, specializing in tap. Payton loves her cat Zak, swimming, basketball and movies.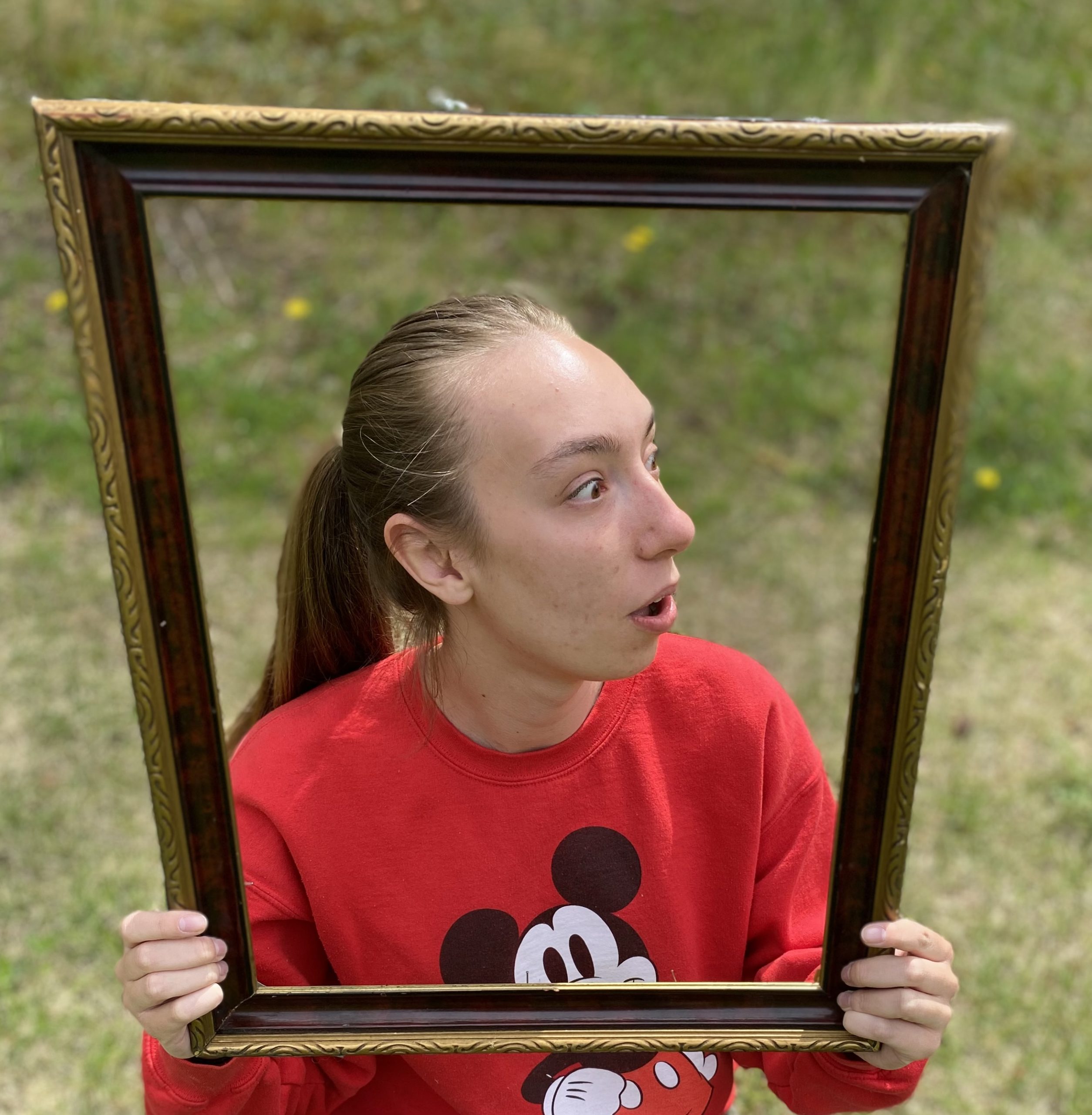 Emily Laidlaw
Set, Puppet and Props Builder / Bird House Builder
Emily is a Lethbridge-based actor, musician, and part-time set and props builder. If she's not on stage or making some goofy prop in the scene shop, she can be found watching, reading, or practicing Shakespeare. In fact, she is currently working as an actor for Shakespeare In The Park this summer. Some of her theatre credits include Phone Arts (Directed by Harley Czech), Design for Living (University of Lethbridge), and The Grand Guignol (University of Lethbridge).