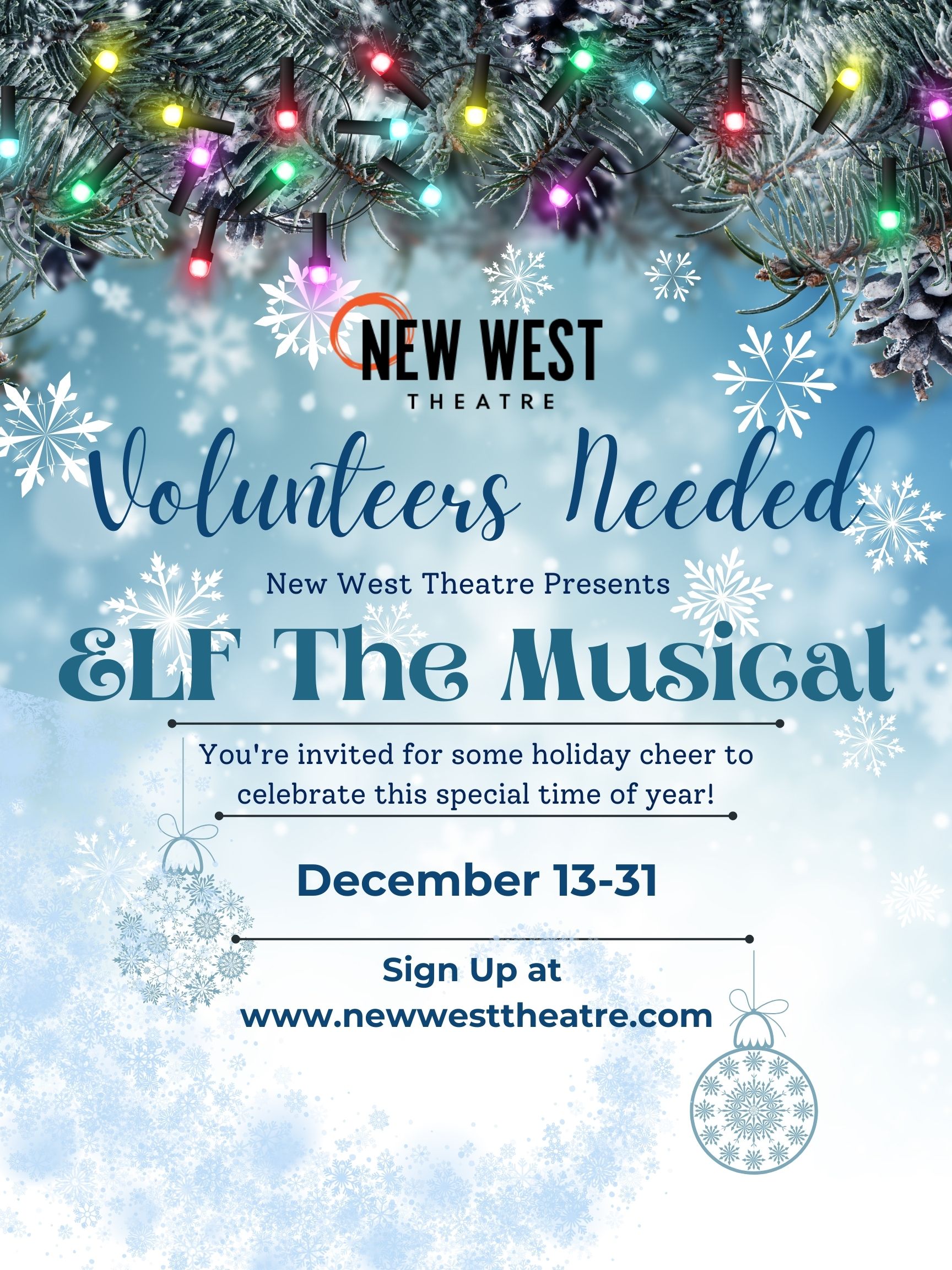 Calling All Volunteers!
Come join our team for our production of ELF The Musical!
If you love theatre and music, this show is for you! There are many perks to volunteering, you can:
– Build a network of people
– Get involved in something that is fun!
– Get volunteer experience for your resume or school credit
– Come see a show for free!
– And volunteering is suitable for anyone over 8!
We have positions available for ushers, ticket scanners and for the 50/50 table.
For any questions, email our front of house manager at foh@newwesttheatre.com
NEW WEST THEATRE IS ALWAYS SEARCHING FOR FRONT-OF-HOUSE VOLUNTEERS FOR ALL FUTURE EVENTS!
Our front-of-house volunteers are essential to the smooth operation of New West Theatre's events. Our volunteers work with us to help scan tickets, usher patrons to their seats, and sell 50/50 raffle tickets all while supporting and participating in local theatre.
Volunteer hours can be used towards class or school credit or for building your resume!
By becoming a New West Theatre volunteer, you get the opportunity to meet new friends, gain new skills, support your local community, and you get the opportunity to watch a live New West Theatre performance on the night of your shift for FREE!
If you would like to be a part of our mailing list so that you stay in the loop for all future events as we announce them, please follow the link below and fill in the neccessary information. We will notify you as soon as volunteer opportunities become available!