December 26, 2017 – January 6, 2018 | CASA ATB Financial Community Room | Theatre for Young Audiences
This highly participatory play will use the whole audience to help create an unforgettable theatrical experience
This story is a twist on a famous classic. New West's Hansel & Gretel will have you cheering for the children and falling in love with the witch. The play warns you to be careful in the forest because candy-slinging witches simply can't be trusted. Fun for the whole family, Hansel & Gretel is bound to be your holiday favourite.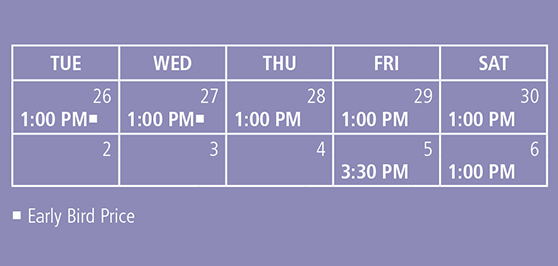 Purchase your tickets today!
Phone: 403-329-2616 starting on May 2, 2017 @ 2pm
Online: www.newwestheatre.com/tickets/
In Person: U of L Penny Building (DOWNTOWN) 324 5th Street S – 12-5pm Monday to Friday & at the performance venue one hour before any performance.
Ticket prices include GST and service charges
Online Ticketing, Will Call, and Phone Order ticketing are now available to ALL customers and there is no extra charge.
Group and school rates are available by calling our administration office at 403-381-9378
New West Theatre reserves the right to change productions, dates and prices without notice