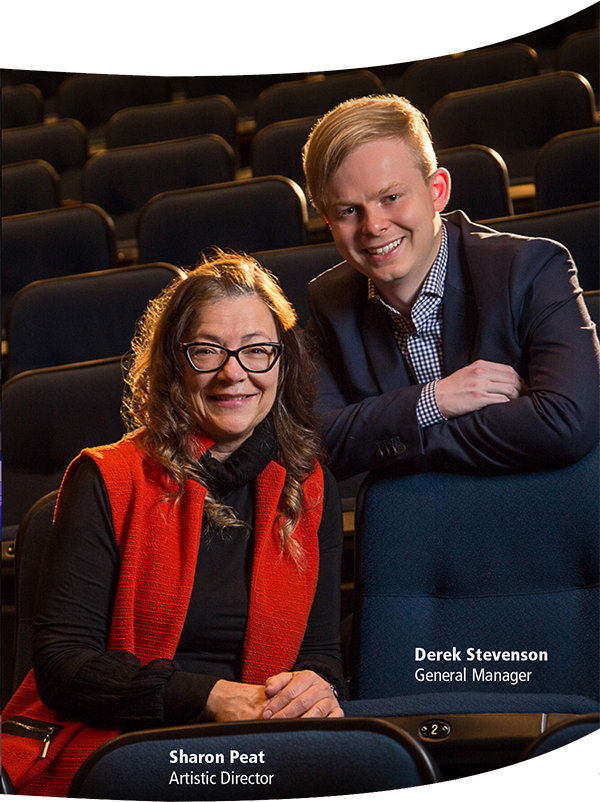 New West Theatre
Welcomes you to the 2017/18 Season
This is an exciting year, because, as you can see, the renovations to the Yates have started. We will be singing, dancing and laughing our way through the summer shows in the Yates. Please don't mind the mess outside because inside the New West talent is as polished and professional as always.
Come September the doors of the Yates will close, and our travels around the city will begin.
All aboard!
First stop will be the Trianon Ballroom for the Canadian Show, Vigil.
Second stop will be the multicultural centre for the comeback of Christmas Memories starring New West performers and our old friends in the Lethbridge Big Band.
New West is going West!!!! We're lucky there's a bridge because the third stop on our travel itinerary is Chinook High School. Yes the Chinook Media Centre will be the home for the holiday comedy revue, Starlight. The travel time might be a little longer but the parking and the seats are great.
We have a quick stop at CASA for the children's show, Hansel & Gretel that opens on Boxing Day.
Our fifth stop of the year will be the University of Lethbridge, David Spinks Theatre for Ms. Sugarcoat.
Our sixth and final stop will be CASA for our Nightlife Cabaret.
In this year of changing locations, the one thing you can count on is wherever we are the shows will be the same New West standard you've come to love and expect.
This year a New West ticket will take you all over the city to places you've never been; to see sights you've never seen. Join us on this adventurous year, and we'll make great theatre wherever we go!
See you at the theatre!