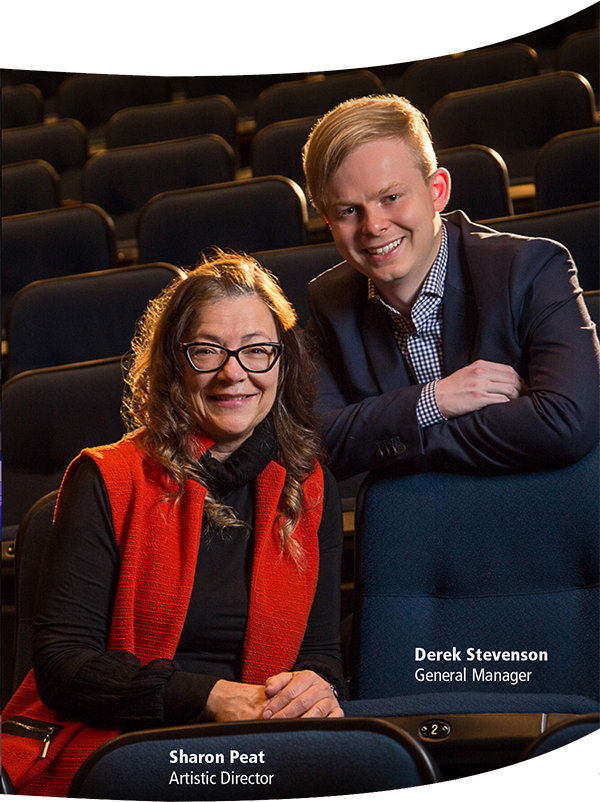 New West Theatre
Welcomes you to the 2018/19 Season
This season is slower starting than typical New West Seasons, but that's because this season is far from typical.  The 18/19 season is a combination of situations which haven't happened in years and dates which have never happened before.
It's been decades since the Yates was renovated, so we are thrilled to be in the newly renovated theatre.
It's been decades since New West did a Musical!  That's right, a MUSICAL!  This year we are happy to produce Million Dollar Quartet.  Featuring great songs you know and love, done by amazing performers, we know this is a special treat for our audiences
And never before have we done a comedy revue in February!
Diverse theatre experiences make this season an exciting collection of artistic works.  From Theatre for Young Audience shows to Nightlife, New West has something for everyone! As Southern Alberta's only professional company, we are pleased to offer song, dance and story to audiences of any age.
We are committed to Lethbridge and strive towards vibrant theatre that moves, touches, and appeals to the wide range of theatre lovers.  The Arts are the foundation of a rich and thriving culture in our beloved community.  New West is proud to be part of that foundation.  From singing and dance, to acting and children's tours, we put the community first in everything we do.
Welcome to the new face of the Yates and welcome to the new face of New West.  We know you're going to love it, because…
Live entertainment is the best entertainment of all!
See you at the theatre!