PLEASE NOTE:
Due to technical difficulties, we are unable to accept registration online at this time. Please email sheri@newwesttheatre.com for registration forms or call our office at 403.381.9378
Check out our upcoming programming and register today!

Little Stars Music & Movement
Ages 4 to 6 • Fridays 10-10:30 am • January 31 to March 27 • Fee $85
Join your little one as we explore creative play through movement, music, and our singing voices!
For this class we will introduce your little ones to music, movement, and expression. We will use age-appropriate exercises and games to discover and grow together.
For this class we ask a parent or guardian to join our class and make music with us! We will grow in our critical listening skills and be introduced to different instruments.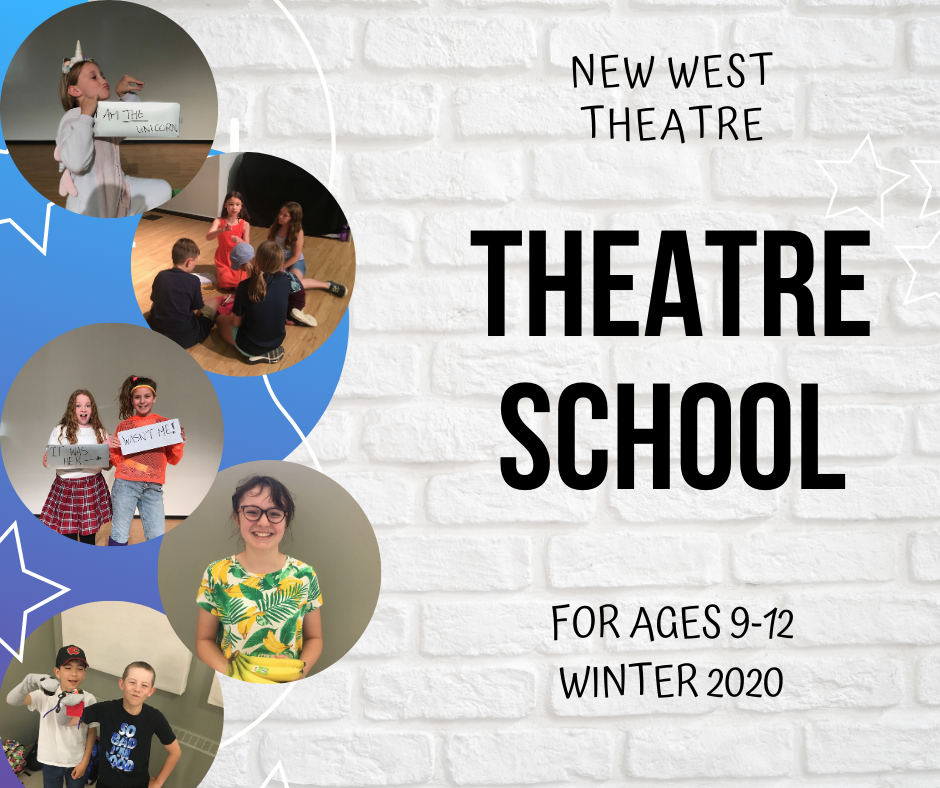 Theatre School
Ages 9-12 • Tuesdays 6-7:15 pm • February 4 to April 28 • Fee $195
Students will explore a full range of theatre techniques including movement, voice, character, creation, improv and high-energy theatre games. Through these exciting and entertaining lessons, students will create their very own original group performance for family and friends!

Musical Theatre Club
Ages 13-18 • Wednesdays 7-8:15pm • February 5 to April 29 • Fee $210
Calling all drama kids!!!!!
We want you to join our club, no musical theatre or choir experience required!
Theatre is a place that many young people call home because there is room for everyone to learn, grow, and discover life as individuals and build community.
This entry level class will explore voice, movement, and characterization within the genre of musical theatre.
Location
All classes will take place at La Citè Des Prairies located on the corner of 6th ave S and Mayor Magrath Drive: 2104 6 Ave S, Lethbridge, AB