About the Production: "The Junk Show"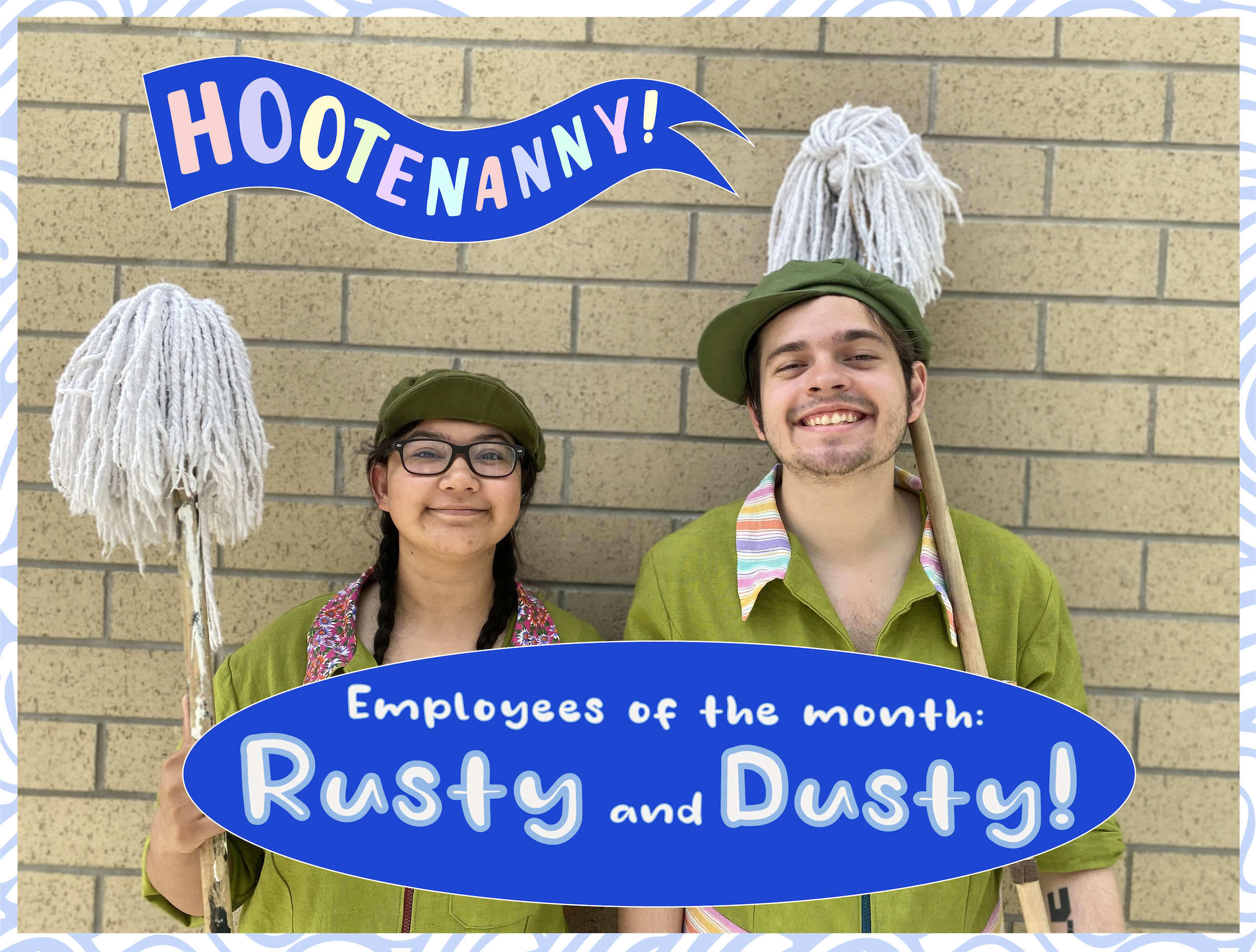 Synopsis
Two odd ball junk collectors spend their days sorting all the junk that no one wants. They put everything into two piles. One pile is NO GOOD and the other is SO GOOD. It's hard work sorting junk, and sometimes they get distracted and lose themselves in their imaginations, embarking on marvelous adventures with junk that is SO GOOD. But what about the junk that is NO GOOD? The junk that nobody wants? This is a play about understanding that everything and everyone has value.
Join us for some wild comedy, zany characters, puppets, music and lots of junk
Director's Notes
"The Junk Show" was born out of a desire to create an eco-friendly play by building it entirely out of discarded materials. Last summer, I had the good fortune of working with a fantastic Calgary based company called Mudfoot Theatre on a show made entirely out of junk. I was so inspired by their ethos that I wanted to do something similar with Hootenanny! Mudfoot introduced me to BinDiver.
BinDiver is an artist refuge on a piece of land just north of Calgary with a large quonset full of curated junk. Their mission is to create new possibilities for discarded materials and to interrupt the flow into waist transfer sites. They were very generous and gave us all the junk we could hope for! They only asked for one thing in return: that we build them bird houses to help combat bird habitat loss. What a great way to pay for these materials!
So, I filled my truck with junk, drove back to Lethbridge and dumped the junk into the middle of the studio on our first day of rehearsals. "What shall we make a play about using this pile of junk as inspiration?", I asked. Every step since then has been a delight with the entire creative team helping to weave a narrative led by junk puppets and foolish antics. We hope you enjoy watching our rubbish tale as much as we enjoyed creating it.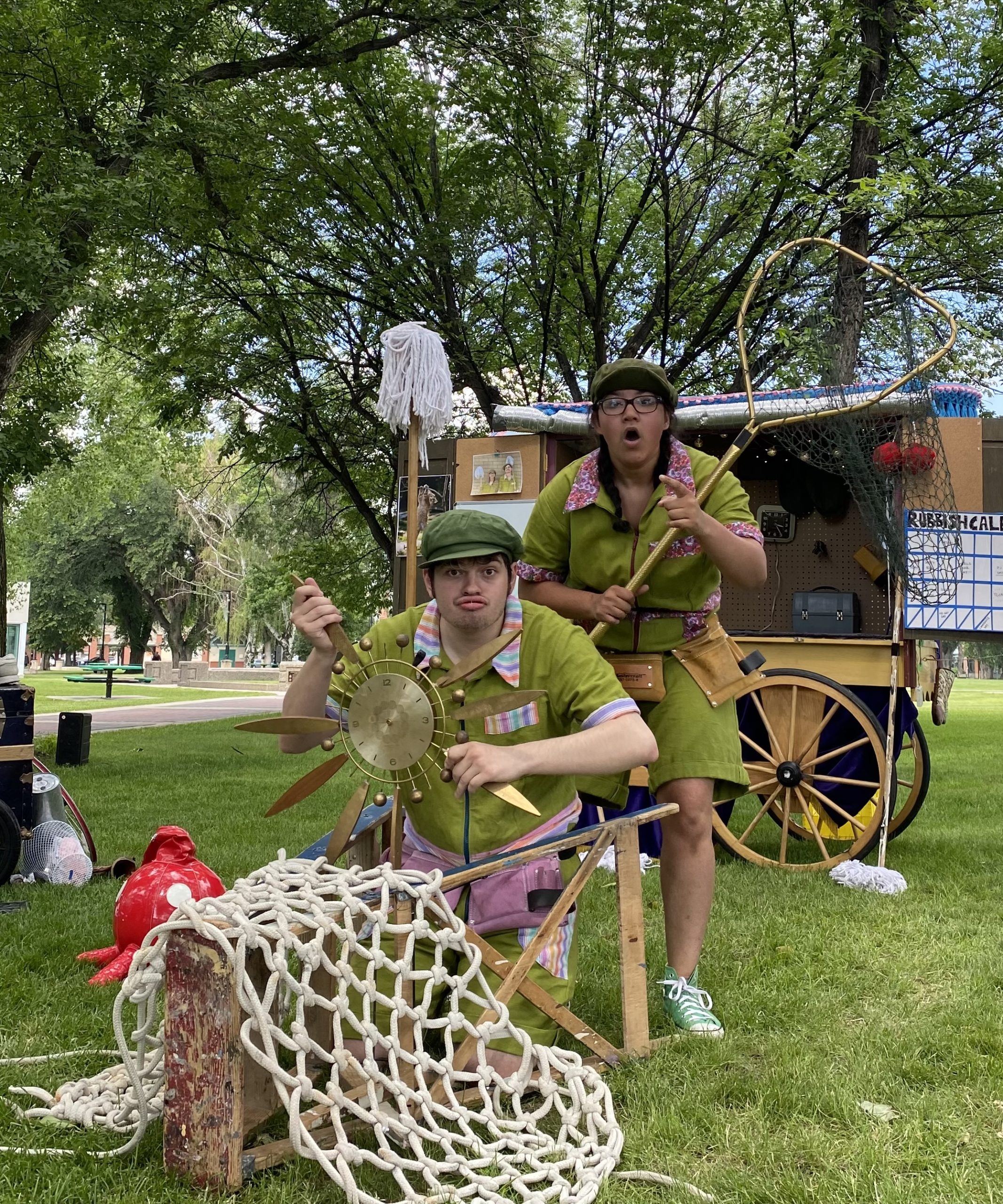 Special Thanks
A big thank you goes out to the University of Lethbridge Faculty of Fine Arts and the Drama Department! We have great appreciation for Richard Bates, Arlene Curran, Teressa Heyburn and Kelly Roberts for their mentorship, support building our world, and unwavering enthusiasm and positivity.  Thank you all!!